How to choose the best domain name 
A domain name is a combination of letters one types to reach a particular website. Whatever a domain name be, it maps into an IP address used to locate and access a website.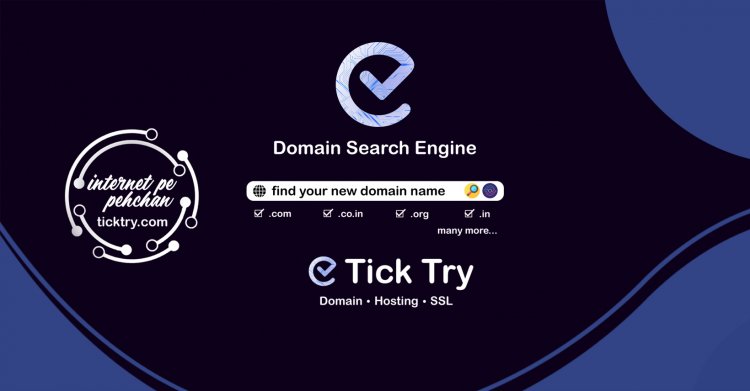 A domain name is a combination of letters one types to reach a particular website. Whatever a domain name be, it maps into an IP address used to locate and access a website. The IP address is complicated and thus cannot be memorized or used repetitively for practical purposes. However, a domain name is a simplified version of the IP address that is practical, easy to recall, and use. Domain registries manage the domain names. If you want to buy a domain, you can buy one from a domain registrar. However, the actual game is to decide how to name your website. It should be memorable, easy to learn, and appealing. To help you with the same, here is a list of things you should keep in mind before choosing a domain name:
You want more people to engage with your website. Buy a domain name that is easy to recall and attractive. Your domain name may or may not represent what the website is for, but it must be catchy and should have an edge to it. Over the internet, amongst billions of websites, it is your uniqueness that will take you the long way. If you are looking to buy the name of your personal brand, keep it as close to your title you can. Since your name is in the market and people know it, it is easy for them to find and engage with your website. For business purposes, try going for an authentic name yet very much ready for consumption in the market.
Keep the domain name short. Misspellings are expected when the domain name is long. The average length for a domain name is 10-13 characters. Furthermore, if the domain name is as long as an already existing website and has similar letters, the surfer may land on a different website altogether. This will make your website rank lower and harder to navigate. For the same reason, avoid excessively long domain names. Make them precise and intriguing.
Consider, for example, if you are a furniture-making company in California, specify it in your username. Most businesses start small, and they want to drive the audience around them before expanding the business. This is best done by localizing the website name. Location-specific businesses should have location names in their domain names. Californiafurniture, glassincali are two examples of how you can choose a location-friendly domain name.
Extensions are .com, .in , etc. They appear after your domain name at the end of the web address. Currently, .com is extremely popular. However, extension names can also vary depending upon locations and traffic. For the same reason, pick out the extension that compliments your domain name and has a better chance of making your website stay out in the open.
People talk. That is how things are known about, and rumors spread. While establishing a domain name, ensure that it has a smooth transitioning articulation. If the name has many ups and downs, it becomes harder to perceive it, which can culminate in declining interest. Make sure that the domain name is simple, comes out in a flow, and is super easy to communicate.
This is an add-on. When you register a domain name, you come across several other websites that have similar names. When a website is doing good, competitive websites buy another domain identical to the popular website. This leads to traffic division and the diversion of clicks, views, and visits on the fake website. This causes the original website a considerable loss in terms of engagement and visits. The way to take it is to be innovative, such that there is no other domain name close to what you choose or buy domain names that are similar to your website.
Impact the Internet
All the big names you see, Google, Yahoo, Instagram, became popular because people explored them. These are unique, innovative, and giving domain names that drove the public towards what they had to offer. Not only are these the most popular websites in the world, but they are equally enlightening. This is the result of a well-though domain. If you do not know where to start, websites like TICKTRY help you find the best domain names for your brand. A good domain name has scope for bringing people together, so they can explore and learn and discover. Additionally, a unique domain name brings something substantial to the market. It is essential to get something special to the market, so people consider using it. To sum it up, if you want to create an impact on the already saturated market, do something unique, bring something new to the table- and you may as well start with an innovative domain name.
What's Your Reaction?