How To Earn Money From Blogs
Blogging can earn you money. Blogging can be a stable career in itself. If you put in the right efforts with the right base of knowledge, you can succeed in no time.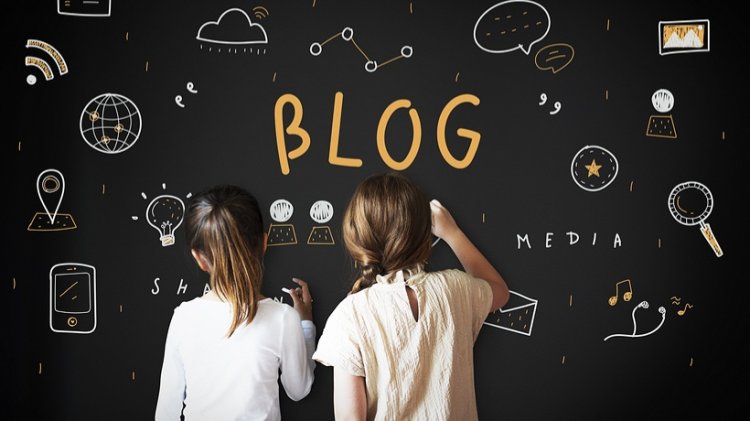 "Blogging can earn you money. Blogging can be a stable career in itself. If you put in the right efforts with the right base of knowledge, you can succeed in no time.
You must have heard a lot of such comments on the internet. But, to earn money from blogs, you need a complete guide before you start. Today, we have come up with this blog about how to earn money from blogs. With the right strategy and know-how, we will assist you to build a financially strong future with blogging and its branches. Ready? Let's move on...
Affiliate Marketing: Affiliate marketing works with referral links. The company gives you a special tracking link. Whenever somebody clicks on the link and buys a product/service, you get a referral commission. You can join online affiliate programs. Nowadays, you can easily find affiliate marketing opportunities in every industry. You can choose it based on the niche of your blog. There is a better way of doing this. You can look for affiliate marketing programs for the products you already use. This way, you will be able to share honest reviews with the product listing. This can be a cherry on the cake.
Running Ads on your website: With Google AdSense and various other advertising agencies, you can put up ads on your website. These ads bring revenue per click. If you understand the concept of CPC, it will be easy for you to understand how things work for these on-blog ads. Another option under this technique is to sell advertising space on your blog. This concept is similar to billboards. For this, you can charge a rate per click or thousand views. Another way of billing is to keep a flat rate instead of keeping it on a count basis.

Sponsored Blog Posts

: Businesses need recognition. You, as a blogger, can give them that ever-required recognition on the internet. How? You can write about businesses, their products/services, and their USPs and share them with your audience. This way, businesses can spread their name far and wide around the world. This is known as writing sponsored blog posts. Businesses, companies, and organizations pay bloggers to write about them on their blogs to gain audience and popularity. This is a simple and straightforward deal. Some businesses pay a monetary worth for the post, while some pay it in the form of commodities. They may send their products or render their services for free. Hence, writing sponsored blog posts is another way of earning by blogging.
Writing Reviews: This is a little similar to the previous idea of writing sponsored posts. There, businesses ask you to mention their name, products, and services on your blog page. But here, they ask you to test and use their products and share honest reviews with the readers. This way, businesses build goodwill in the market. When readers go through positive reviews, they get attracted to the products. This ultimately increases the sales volume of businesses. This is a highly proven way of marketing. Organizations in the modern world are doing this in collaboration with Youtubers, Bloggers, and other social influencers to attract consumers.
The above-listed ideas have proven to be efficient tricks to earn money through blogging. There are no hard and fast rules related to blogging. All you need is some basic knowledge and time to invest. Do give us a try at these tricks and let us know how it came out to be!
Read This Also: How to create your own Blogs?
What's Your Reaction?