WordPress Tutorial
A common man's opinion is that WordPress is just a blogging tool, but it is much more than that. Since WordPress is free and an open-source project, it allows anyone to improve and edit its code as they see fit.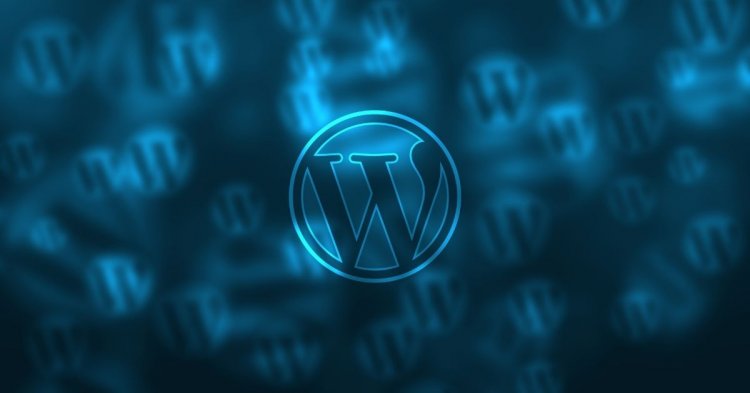 After learning about a large number of WordPress users, you may be wondering why it is so popular. A combination of several factors must be considered. A common man's opinion is that WordPress is just a blogging tool, but it is much more than that. Since WordPress is free and an open-source project, it allows anyone to improve and edit its code as they see fit. It also has many free plugins, themes, widgets, and other tools. With all these features, you can create any type of website, from simple blogs, personal websites, or portfolios to online stores, knowledge bases, or job boards.
Another factor is that WordPress is completely free and is compatible with all hosting platforms. Also, this CMS is constantly updated with new versions that improve security, including new features and overall performance. After all, WordPress has a large community with dedicated forums and discussions on the internet. The vast amount of data available and thousands of WordPress tutorials also make WordPress one of the easiest content management systems to use.
What is a CMS?
A content management system or CMS for short is an application for creating, changing, and publishing digital content. In most cases, multiple users are also supported so they can work collaboratively. In WordPress, for example, it is possible to create multiple administrative users, each with different permissions. Content management systems also include formatting and text features, the ability to upload videos, photos, audio, maps, or even your own code.
Other features are worth mentioning:
SEO optimized URLs

Communities and online support

User / group roles

Different models and designs

Installation wizards and upgrades/updates
WordPress.com vs. WordPress.org
WordPress.com and WordPress.org are two ways you can host a WordPress site. What varies with these two methods is the actual host. WordPress.org allows you to download the script for free and host it yourself on a local computer or web server. WordPress.com takes care of all of that by hosting the site for you. You don't have to run a web server, pay for hosting, or download software, but your website will display ads. WordPress.org and WordPress.com have advantages and disadvantages.If you do not want to have your own hosting or manage a web server, WordPress.com could be the way to go. It's free and quick to set up. It also has various features and options for customizing your website. However, it has its downsides. Your website has WordPress.com in the URL and you cannot upload custom themes or plugins. The ability to edit or change the PHP code behind your site is also not possible.
Using a self-hosted version of WordPress.org gives you more flexibility and control over your website. You can use your own domain name, download and install themes and plugins. You also have access to your WordPress files, database, and code, which means you can edit them however you like. The most popular and high-performing WordPress sites are self-hosted, offering more flexibility and the ability to implement custom features, code, and layouts.
Step 1: Install WordPress
One of the reasons for the popularity of WordPress is the low system requirements to run this CMS on a web server:
PHP version 5.2.4 or higher.

MySQL version 5.0.15 or higher
You will likely need to look for a hosting provider that is not compatible with WordPress. Many web servers use multiple automatic installers to make the WordPress installation process as easy as possible. By using automatic installers, users no longer have to deal with creating databases or downloading files.
Step 1: Install WordPress manually
If you wish to learn the basics and learn how WordPress works, you can install it on its own. WordPress is famous for how less time it takes to install The procedure is simple and similar to any other software installation. Therefore, if you already have a computer program installed, it will not be difficult for you to finish installing WordPress.
What you will need before continuing:
FTP client or file manager

The latest version of WordPress
First, download the latest version of WordPress from the official WordPress.org site. Once the upload is complete, you can start uploading WordPress files to your hosting account. You can use a file manager provided by your host or an FTP client. Other than ease of use, there is no difference in the tool you use to download WordPress files. The only thing you need to consider is the destination directory. Now call your domain name to start the installation process. You will be prompted for MySQL database information, administrator details, and site information.
Step 2: Navigate the WordPress dashboard
Once the installation is complete, the first thing you need to do is log into your WordPress admin panel. There is usually a link to the login page on the front of the WordPress blog. However, some blogs do not have this link. In this case, the easiest way to log into WordPress is to add wp-admin to the end of your website address. The URL will take you to the login screen, where you will be prompted for the administrator username and password. Remember that you entered these details when you installed WordPress. If you have lost your password, click on the Forgot your password link. After logging in, you will see an admin panel. It is basically designed to give you an overview of your entire website and consists of 3 main areas:
A toolbar at the top of the page. Contains links to the most commonly used administrative actions and resources. For example, if you hover over the name of your website, you will get a link to view it publicly. It also shows simple notifications like updates and the number of new comments.

The main navigation menu is on the left. Contains links to all WordPress admin screens. If you move the mouse over a menu item, a submenu with more menu items appears.

The main work area.
The first time you log on to the WordPress admin panel, you will see a welcome tab with some useful links to get started. Once you are familiar with the dashboard, hit the Skip button to hide this module.
Other modules:
The At a Glance field shows you how many posts, pages, and comments you have. It also shows the version and WordPress theme you are using.

The activity box gives you more information about their latest posts and comments. Displays the status of all comments and a shortlist of the most recent comments.

Rapid shot box. Entering content in this field will start a new blog post. However, you cannot post from here as this box is only intended to contain blog post ideas that you can come back to later.

WordPress news. This module shows the latest WordPress news.
Each of these windows has little arrows that you can use to quickly hide the field.
We hope this WordPress tutorial helps you learn the basics of WordPress and how to use it to start your first website. As you can see, it is not difficult to learn WordPress. The WordPress community is huge and there are many tips and tricks online to help you manage it. Now that you know how to use WordPress, it's time to put your knowledge to use. Feel free to leave this tab open if you need to go back and remember what each admin option does and how to install WordPress.
What's Your Reaction?