What Is Hosting? Types Of Hosting?
A host is a server that is interlinked with another machine through an internet connection.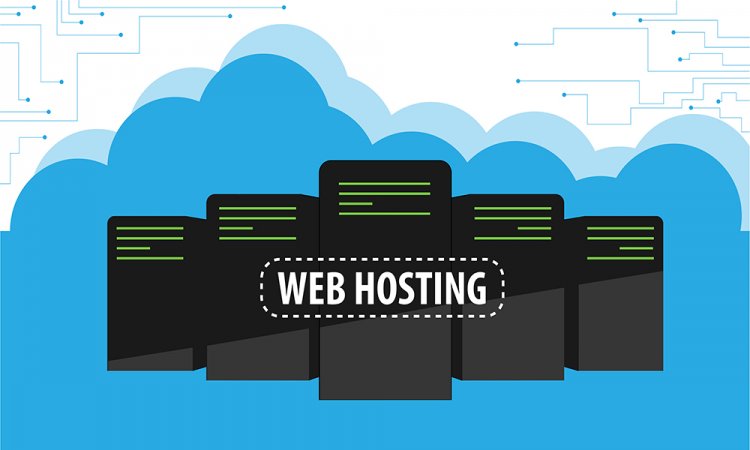 A network host is a computer that is accessible by all networks. The host also refers to an organization that provides a service over the internet. In simple words, a host is a server that is interlinked with another machine through an internet connection.
Hosting is a service that is provided to an organization for storage and computing resources. Basically, hosting is a business of maintaining, housing, and serving files for one or more websites.
Hosting businesses
A hosting business is a business that rents a certain amount of bandwidth and storage space to customers for a fixed amount of time.
Different types of web hosting services are:
If you are educated enough about web hosting then you can do it yourself. First of all, you will have to buy a server, install it and then configure the software. There should be sufficient cooling and power with backup in your machine room.
Managed WordPress hosting
WordPress is gaining popularity as a web-building platform. Service is provided by managed WordPress where the web hosting provider will keep your WordPress installation up to date with time. It will keep your site secure from threats and hackers. WordPress is not expensive and is a good option for both startup and established businesses.
While colocating, rack space is rented from the data center. You are responsible for your own server software. The service provider only provides the power, you will have to bring your own server hardware.
However, colocation is not worth it unless you have technical knowledge about it.
If you have a dedicated server, you will not have to worry about your resources being shared by any other website or slowing down your website. Dedicated server rent one physical server from a hosting company. A dedicated server is the highest level of server you will need If your online business is getting a lot of traffic. It does not allow its customer to manage the server instead it mages the server itself.
A virtual private server is a series between shared hosting and getting your dedicated machine. The virtual private server acts like multiple servers but shares only one private server. It is a virtual machine sold by an internet hosting service. It is an effective solution for websites that have less amount of traffic. Resources are shared but it ensures a higher level of security based on the virtualization.
Cloud-based web hosting allows multiple individual servers to work together so that they look like one big server. Even if you get large traffic, cloud-based web hosting can accommodate the traffic rather than shutting your website down. It focuses on creating a large grid as the needs grow. They have system administration to distribute the task among all the users on one server.
Reseller web hosting is a shared account that provides some extra tools for your reselling hosting tools. It provides free website templates, private names for your company, and white label technical support. Reseller web hosting is the best option if you want to sell out your web hosting as a business.
Shared web hosting means your website is hosted on a server that is shared by another website. The cost is affordable, you can use the super server for a very low price. It has some disadvantages too. Your site depended on the other website, this can affect the performance of your own site.
Conclusion
The evolving web hosting market is bringing new opportunities for entrepreneurs who want to start their own hosting businesses. It takes planning and strategies to get started with web hosting businesses. Using a hosting service enables many companies to share the cost of a fast Internet connection for serving files. Web hosting business involves renting of storage space and bandwidth. There is a wide variety of services to provide in web hosting. If you have the right skills, you can build a successful web hosting business.
What's Your Reaction?