Why Blogs Are Important?
From attracting the audience to generating leads, blogging can take your website traffic to the next level.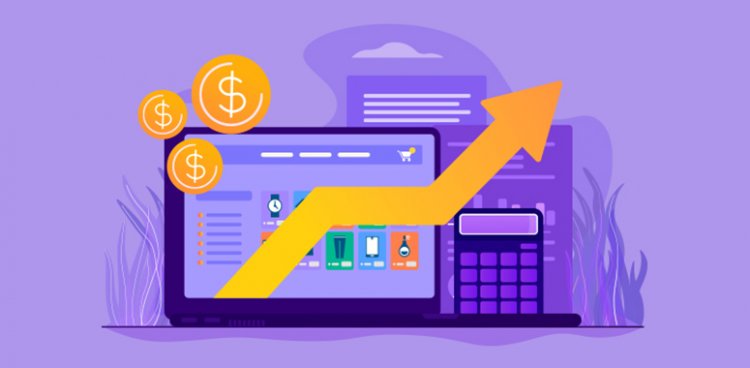 Blog - This four-lettered word can do wonders for your business website. Blogs play a great role in every website, irrespective of the niche. From attracting the audience to generating leads, blogging can take your website traffic to the next level. In the content below, we are going to highlight the importance of blogs on your website.
Makes your website informative:
Adding well-researched content to your website makes it informative. It brings utility to the readers in terms of knowledge and awareness. When it comes to making your website informative, blogs are the best choice. In the blog section, you can also convey the details and explanations of your services to the public. This gives a better insight into your business to your prospective clients. A website should be attractive, no doubt. But, it should also be informative. Readers are well attracted when they get to read new things like facts, statistics, and other information presented in a well-structured manner. It should be readable and also magnetizing.
Attracts audience:
There are two ways of attracting the audience to your website. Firstly, making the website beautiful and SEO-friendly. In his way, the people who are looking for your services will come and visit your website. They may explore the product sections to check the products/services and their pricing. This is the method of attracting an audience directly. But, you can do it the other way round too. How? By publishing product/service-related blogs on your website. People may not search for your product, but they may look for information related to your product. For example, a person may look for the top 10 SEO tips, rather than looking for the best SEO companies. So, if you have a blog on your website that fulfills the user's demand, you can attract the audience easily. Not specifically about SEO, but for other businesses, a person may come seeking some information and may end up becoming your customer/client. Hence, blogs can be a good way of attracting the audience to your website.
Helps in generating leads:
Blogs are a great way of generating leads for your business. If your blog section is well-planned and structured, it will help you in attracting a huge audience and also help in increasing your sales. If your blog section is successful in fulfilling the needs of the reader, he may convert into a client. For example, if you write a blog about SSL certificates and publish it in your blog section, the reader may know that you provide SSL certificates. If your blog clearly states all about SSL certificates and their importance, the reader may move to the contact page. Then, you know what's next...
Brings more recognition:
How will the public get to know about you and your business? A simple and straight answer - through blogs. Blogging brings much-needed recognition to your business. Isn't that easy? Just write and publish blogs. That equals all the marketing expenditure that you make to spread the buzz about your business. If you are writing product/service-related blogs, people get connected to your business. To connect with the world, you trust social media. But, blogging can be another great step to do the same. A well-established business website should have a well-maintained blog section. Imagine random readers seeking information on Google and jumping on your website as their first preference. That's what blogging can do.
Enhances business reputation:
For every business, building trust and establishing a market reputation is very important. You can do this by providing quality content on your website by the way of blogs and articles. The blog section plays a great role in presenting a rosy picture of your business in front of the audience. If you are hiring a content writer, make sure that you test their skills first. A good content writer can do wonders for the online reputation of your business.
Distributes knowledge:
What do we want on the internet? Knowledge, that is simplified and well-presented. If you manage to make an informative blog section on your website, it can contribute to the knowledge available online. Sharing knowledge is a noble task. All you need to do is share it far and wide and help others learn and grow.
To conclude, blogs can be the face of change of your business' website. Start a blog section on your website with proper planning and analysis. This will give a booming growth to your business.

TICK TRY: What we offer
What's Your Reaction?