Top Challenges in CRM Implementation
More and more companies are recognizing the benefits of a customer management strategy and are implementing CRM systems. But successfully implementing a CRM system in an organization is easier said than done.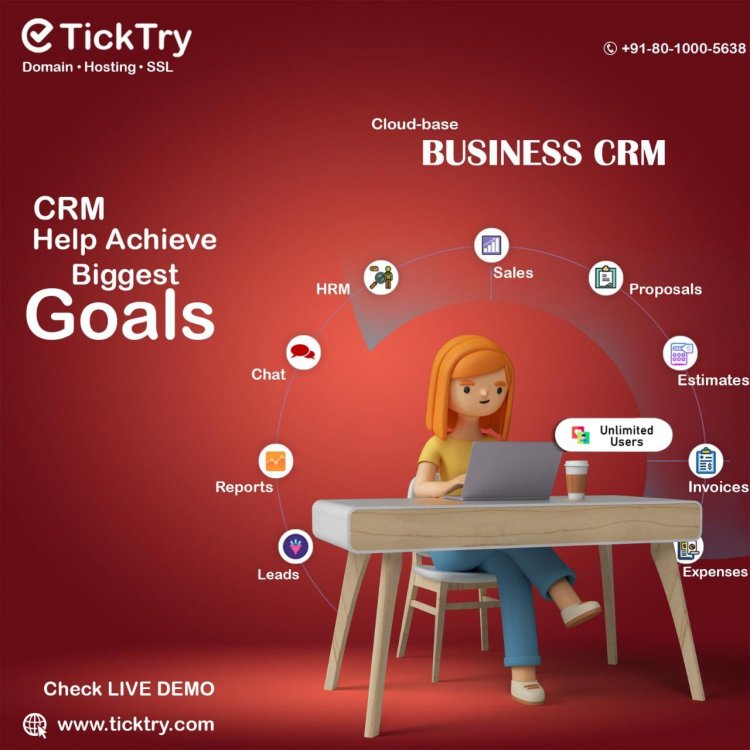 More and more companies are recognizing the benefits of a customer management strategy and are implementing CRM systems. But successfully implementing a CRM system in an organization is easier said than done. The introduction of a CRM system requires a change in customer management at the organizational level. It is not just the business of one department, be it marketing, sales, or IT. In addition, many companies also hear scare stories about how CRM did not help in other organizations and their experiences and therefore do not want to commit to a CRM strategy. Fear of failure is always a significant obstacle to any IT systems implementation project, and CRM is no exception. To overcome this fear, companies must think carefully and evaluate all the benefits of a successful CRM implementation, as well as the potential challenges they may face. Companies must ensure to implement a new CRM system in the best possible way, which leads to an optimal return on investment, without damaging ongoing business processes and minimal risk.
Here we are going to detail 5 of these challenges that companies face and how to find solutions for them.
The Company cannot integrate CRM products successfully.
Suppose the CRM product does not have multiple deployment model options, such as on-premises, in the cloud, in the private cloud, etc., especially for a growing business. Also, if the product is not up to date with current CRM trends such as social CRM or mobile CRM, it may not be suitable for the future. So, make sure that your CRM product meets not only the current needs of the business but also the growing and changing needs of the business.
Lack of integration skills
A CRM only works if the Company integrates it into existing IT systems like e-commerce, marketing automation, ERP, etc. The entire onboarding process can be a considerable burden and eat up your employees' time with no visible results. It is advisable to plan these integration needs, if any, in advance to avoid over-implementation of CRM.
Lack of experience on the part of the CRM vendor
Suppose the CRM implementation vendor does not have enough experience with the product or has never undertaken a CRM project on a scale similar to yours, once the CRM implementation project is complete. In that case, this can lead to unforeseen roadblocks that are very difficult to overcome already in progress. The CRM vendor may also be ill-prepared for potential implementation issues, resulting in a waste of valuable time and resources. To avoid this, carefully evaluate your provider's skills and check their references before signing a formal contract with them.
Lack of user acceptance
Perhaps the aspect which you might unnotice at times of CRM implementation is the assumption that once you install the software, all users will dive into it and get the most out of it. In most situations, this is not the case. While user adoption is critical to CRM success, many companies don't have a proper plan or strategy upfront. It is essential to have comprehensive training programs to help end-users understand the system. Navigating your team members through complex screens or entering time-consuming detailed forms doesn't work. More than just ease of use, one should educate their team members on how to integrate the CRM system into their daily routine and how best to use it to improve their efficiency.
Lack of business acumen
So you have the right CRM product, the right vendor, and you have its implementation correctly, and the team members are looking forward to this "cool new software." You can go through all these steps, and your CRM strategy may still fail if it is only used as a container for data and does not extract actionable insights from all available data, and does not use proper metrics on that information. The CRM software can only extract the data for you. You cannot draw conclusions on your behalf or cause your team members to act accordingly. Your sales or marketing team should use this information to effectively solve customer problems, capture opportunities, and close more sales.
Overcome these challenges by using the best practices
A CRM can bring many benefits to a company. While there are several challenges in implementing a CRM, planning and executing correctly pays off the implementation time, labor, and investment and improves productivity and efficiency. Most companies know that CRM is really important for managing their customers. This not only increases the efficiency of your business but also increases the satisfaction of your customers. It ensures efficient optimization of business processes. Furthermore, you can identify these bottlenecks and try eliminating them. More than that, it directly helps to generate income for a business. However, to stay on track for all of these activities, you must implement an effective CRM solution that meets all of your business needs.
What's Your Reaction?